The GelBottle Inc's most popular products are needed for year-round classic nails such as the French tip, ombre, or glitter. Discover all the essential tools and most popular colors needed to create the most beautiful, simple, cute nail designs.
1. French Tip: Classic Elegance Revisited
There is a reason the French tip manicure has stood the test of time. Its understated elegance, marked by a clean white tip contrasted against a natural nail base, is a universally simple, cute nail design. With The GelBottle French tip tool, achieving the crisp line of a French tip is a breeze. TGB polishes offer full coverage, ensuring the tip is bright and the base remains translucent. For nail techs aiming for precision, the use of a specialized brush or nail guides can ensure that iconic straight-edge look. While the traditional white tip is timeless, there is room for creativity with colored or glittered tips!
Products Needed
2.Chrome Ombre: A Gradient Dream
The ombre nail design, characterized by its soft gradient effect, is a popular choice for those who adore a subtle transition between colors. This look is about blending shades seamlessly on the nail, giving the illusion of a gentle shift from one hue to another. The GelBottle offers an array of products for ombre nails, including all the tools and colors that can be combined to achieve the perfect ombre effect. While the technique may require a bit of practice, the final result is a mesmerizing blend. The GelBottle's Ombre Brush is a helpful tool in perfecting this look, ensuring the shades transition effortlessly.
Image source: @by_hayle_thecollective
3. Foil Accents: Glistening Touches of Sophistication
Nail foils have revolutionized the manicure world with their ability to infuse instant glamor. These detailed accents, available in a myriad of colors and patterns, catch the light in the most enchanting way. When set against The GelBottle's deep hues or pastel shades, the foil creates a striking contrast, elevating a simple manicure to something extraordinary. Whether it is a delicate gold leaf touch on a neutral base or metallic patterns against a dark backdrop, foil accents are all about making a statement with minimal effort.
Products Needed:
How To Use Foil on Nails
Prep: Perform your prep for a base manicure, cleaning, cutting, and shaping the nails. Apply a base coat, and cure for 60 seconds under an LED nail lamp or for 2 minutes under a UV nail lamp.
Choose your foil: Pick the desired nail foil pattern or color. Cut pieces depending on your desired design.
Apply foil gel: Apply a thin layer of nail foil gel to the entire nail or where you want the foil to stick. For more intricate designs, wipe the nail with IPA, then use a TGB Liner or Detail Brush to apply the foil gel.
Cure foil gel: Cure for 60 seconds under an LED nail lamp (or 2 minutes with a UV nail lamp), which will leave a tacky finish.
Press the foil: Press the foil (design facing up) onto the nail. Firmly but gently rub the foil with a cotton swab or your fingertip to ensure it sticks properly.
Remove the backing: Gently peel off the foil's backing. The design or color should now be transferred to your nail.
Seal the design: Apply a clear top coat over the foil to protect the design and ensure longevity.
Finalize:

Enjoy your foil-accented nails!
4. Line Art and Doodles: Wearable Masterpieces
The minimalist charm of line art and doodles brings a touch of whimsy to cute gel nails. Using The GelBottle's precision brushes and an assortment of colors, artists can sketch intricate designs from abstract line patterns to delicate floral doodles. The beauty of this trend lies in its simplicity and the stories it can tell. Each nail becomes a canvas, and with a steady hand and a dash of creativity, your manicure transforms into a gallery of mini masterpieces. Paired with a matte or glossy top coat, the designs pop, turning heads and sparking conversations.
Products Needed:
5. Marble Elegance: Swirls of Luxury
The marble effect, with its swirling blend of colors, introduces a touch of luxury to any manicure. It mimics the natural veins and patterns found in marble stone, resulting in a sophisticated, unique manicure. Using a few The GelBottle shades and a fine brush or needle tool, the colors can be gently swirled together to achieve simple, cute nail designs that look like they have been carved from precious stone. From deep, mysterious dark colors to soft, milky pastels, the marble look can be as bold or as understated as you desire.
Products Needed:
6. Glitter Glam
Nothing says festive like a sprinkle of glitter on your nails. The GelBottle glitter range adds a dimension of irresistible sparkle. Whether it is a full sparkly nail, a gentle sprinkle at the nail base, or a glittery French tip, these classic nails with a touch of glitter can transform a manicure from ordinary to showstopping. Best of all, the versatility of glitter means it is perfect for any occasion — from a night out to a holiday party or just a little everyday sparkle. With The GelBottle formula, you can trust your glitter glam look to stay dazzling for weeks.
Products Needed:
7. Nail Polish Mixer
: Customization at Its Best
In the dynamic world of nail art, sometimes the perfect shade is one that is personally crafted. Enter the nail art palette — a nail polish mixer for people who love to experiment. Using The GelBottle nail polishes as a base, you can blend colors, add glitters, or even mix in additives to create a unique shade. Whether you are aiming for a muted pastel for spring or a bright shimmer for the holidays, the nail polish mixer allows for endless customization. It is all about mixing, testing, and adjusting until that dream shade is created. And with the quality of The GelBottle polishes, you can trust the consistency and longevity of your custom mix.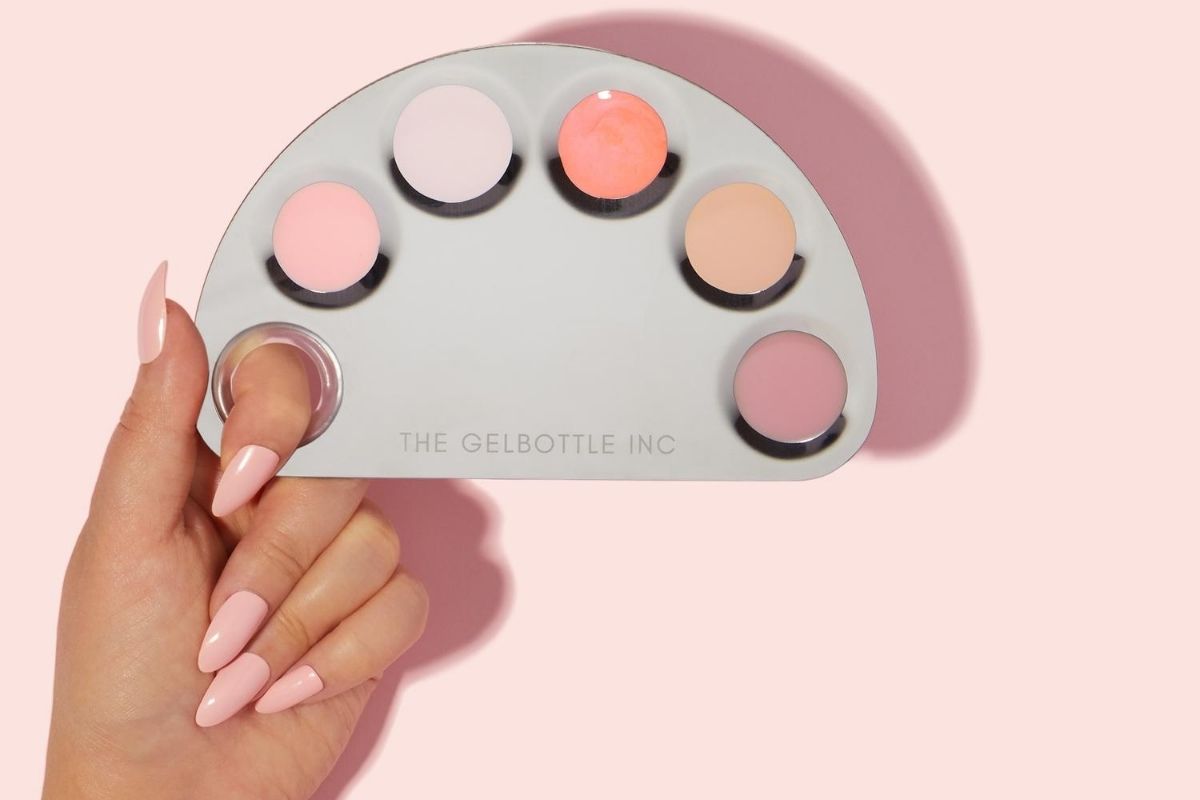 Products Needed:
Nailing the Look: Essential Takeaways
In the ever-evolving world of nail art, staying on top of trends is crucial. By choosing The GelBottle, professionals are equipped with the finest quality products, ensuring each nail masterpiece is not only beautiful but also lasting. From the delicate shimmer of foil accents to the enchanting allure of marble elegance, the possibilities are as limitless as one's creativity.
For professional nail technicians striving for excellence, embracing The GelBottle is an investment in your business's future. Are you ready to offer your clientele unmatched quality and innovation? Dive into The GelBottle Inc today.